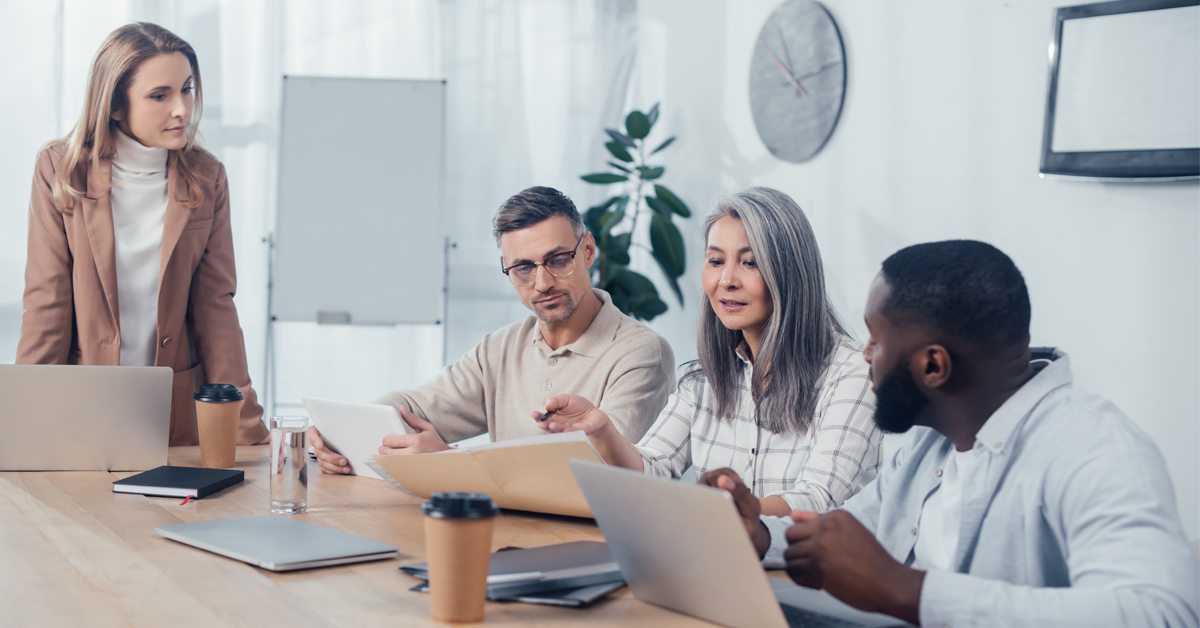 We're at the end of our five-part series called "Finding the Right Marketing Agency." We've taken you through the steps to find and work with a marketing agency that understands your business and its goals and objectives. And, we've talked about the importance of measuring and monitoring the results.
Finding the Right Marketing Agency, a Five-Part Series
In today's last and final piece, we'll talk about the seven rules of working with a marketing agency that make the work go smoothly and how to show appreciation for the results achieved.
Most agency engagements go smoothly, with the work progressing according to milestones and demonstrable results. The following seven "rules of working together" will also help ensure smooth sailing throughout the marketing agency's engagement with your company.
Be honest and transparent with each other – make sure you update the agency on any business issues affecting your work together. These may include product updates, product recalls, staffing changes, budget changes, and so on. Marketing overlaps many areas of a business, and a change in one area can impact the marketing plan.
Be open to marketing suggestions. An agency may make suggestions that feel uncomfortable simply because you haven't tried to promote your business in that manner yet. Be open to new ideas. While you as the business owner always have the right to overrule any marketing concepts an agency produces, keeping an open mind and trying new things is the best way to increase your chances of success.
Don't hesitate to provide feedback. Agencies expect to receive feedback on the creative content (writing and images, or graphic design). It's fine to take a 'red pen' to draft copy and make changes. The copywriter at the marketing agency expects changes.
Be patient while they learn your business. How long does it take a new employee to learn your business, its products, services, history, and more? An agency learns quickly, but you remain the ultimate authority over your business. It is natural that there is a learning curve while the agency gets up to speed on your business. It is also expected that you make changes to ensure accuracy in all marketing materials.
Expect to review some aspects of the work, such as design concepts or text for your marketing materials. While you always have the choice to empower your agency with full creative control, you may also be asked to review items to ensure the accuracy of the information. It's very typical to have some discussion around early drafts of materials, for example.
Learn how to provide feedback. Providing feedback to creative teams is an art, but we'll try to give you a quick snapshot. Be as specific as possible. For example, when viewing an ad, "it doesn't pop" is extremely vague and unhelpful. Another way to explain the same reaction may be to focus on the image, colors, or placement of the words, explaining how they do not catch the eye. Specific, rather than general feelings about marketing work, help improve the final outcome.
Keep your meeting times with the agency. A good agency wants to use focused planning sessions as well as feedback sessions to improve the work, but this requires client participation. Keep your meeting time with the agency sacred and view it as an investment in the future of your business.
If You're Happy and You Know It, Show It!
By now, if you've chosen an agency and worked with them for a while, you've seen the outcome of their good work: leads and sales!
As the months pass and more leads and sales accrue, it may be helpful to thank your marketing agency for their good work. While this certainly isn't a requirement, it is always appreciated. Everyone responds well to positive feedback!. Here's how to positively and proactively show your appreciation for a job well done.
Send a Thank You Note
It sounds corny, but a good old-fashioned thank you note (or email) is truly appreciated by everyone at the marketing agency.
Most of the time, an agency's staff only hears about the problems. Rarely do they hear about their successes. Sure, they analyze and prepare the metrics reports before they send them to the clients, but most of the team at a marketing agency is a 'supporting player' handling their job but not seeing the big picture.
Your feedback provides them with the big picture view from the most important lens: that of the business owner. By helping them connect their actions to your positive outcomes, you'll help them understand how their work is impacting a business owner (you!)
Leave a Google Business Review
Google remains the most popular search engine, and organic search traffic from Google comprises the majority of website traffic for the average business. That includes your marketing agency, too.
Part of optimizing a company's online presence for improved Google visibility is beefing up its Google Business profile. That includes ensuring plenty of honest reviews of the business. Some agencies will not ask for reviews and a review can be a pleasant surprise.
Why not leave a review of the marketing agency on their Google Business profile? An honest and thoughtful review also goes a long way in helping the agency see the fruits of their labor. It takes only a few minutes to leave a review but can make a lasting impact.
Recommend Them to a Colleague
Lastly, take time to recommend the agency to a colleague. Perhaps you can broker an introduction to another business owner in your community looking for good digital marketing assistance.
Most agencies gain new business via word of mouth, and a positive recommendation from a fellow business owner is often the clearest indication of success. Share the agency's business cards at your next Chamber of Commerce meeting or in your networking group. It's a great way to say thank you.
We're Here to Help
We welcome your questions about working with Dashboard Interactive Marketing. We work with small to mid-sized companies and help clients generate new sales leads and revenue. We base marketing decisions on data, help you understand what we're doing at every step of the way, and hold ourselves accountable for the results. We'd love to speak with you about your marketing efforts.
Call Dashboard Interactive at 763-242-2454.