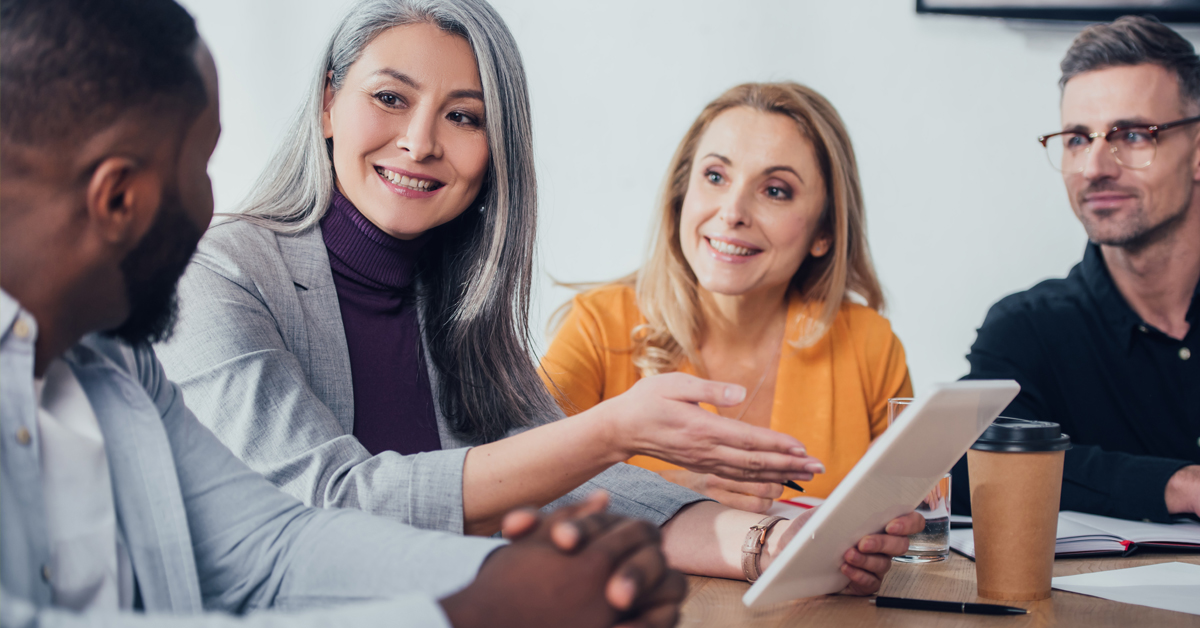 A Five-Part Series from Dashboard Interactive Marketing
This is Part 1 of 5 in this series.
Welcome to an all-new series from Dashboard Interactive Marketing: Finding the Right Digital Marketing Agency for Your Business.
In this series, we'll be tackling everything from finding the right marketing agency to help you achieve your business goals and the nuances of effective working relationships with agency partners, to roles and responsibilities in the agency relationship and how to handle sticky situations (which we hope never happens to you!)
We would love to hear from you if you have any questions or comments about these articles.
Part I: Choosing the Right Marketing Agency
At some point in the evolution of your business, you'll find yourself wondering if you should hire a marketing agency. Perhaps sales are slow – or you'd just like to increase the number of leads or sales coming through your website or other digital properties. Or you're finding it challenging to come up with monthly blog topics, social media posts and the myriad other demands of content marketing.
Maybe you've tried to set up a Google AdWords campaign and left the setup portal feeling like you've just faced high school trigonometry class all over again (we hear you: it can be confusing.) No matter what the reason, you're busy typing "marketing agencies" for your industry into your favorite search engine and scrolling through countless links.
Three Steps to Narrow Down Your Online Marketing Agency Search
How do you find a marketing agency that's a great match for your business needs? Here, we outline three ways to find an agency that's a great fit for your business.
1. Determine the type of marketing assistance you need.
Marketing is the discipline of matching consumers (clients) to products and services that meet their needs. How that is accomplished may influence the type of marketing agency needed to accomplish the goal.
Agencies may offer only one, highly specialized type of marketing assistance or an all-in-one shop approach that provides multiple methods of marketing through one central agency.
Ask yourself the following questions to narrow down your choices of agency services:
What is the marketing problem that you need to solve? Is it generating qualified leads, product sales, building brand awareness, reaching new customers or engaging current customers?
Do you currently perform your own marketing services? If so, is there a gap that needs to be filled by people with specialized knowledge? For example, you may have a website, but it isn't attracting the volume of traffic needed to support your sales goals. Conversely, you may attract plenty of traffic but convert only a handful of site visitors into leads or sales. List any gaps you believe need to be filled.
Do you only promote or sell to a local market? Or a national or even international market?
Do you need an agency that understands special nuances of an industry, such as e-commerce, SaaS technology, healthcare, consulting or manufacturing?
What is your timeframe? Is it an urgent need, such as promoting an upcoming event, or are you looking for a long-term solution?
Examples of various types of marketing agencies include:
Branding agencies – these agencies help you build your brand personality and create a visual brand identity. These agencies create logos and color palettes, and make recommendations on how you can infuse your brand personality throughout every aspect of your business.
Digital marketing agencies – that's what we are! We're a digital marketing agency specializing in helping small to mid-sized businesses generate leads and sales through online marketing. Digital agencies focus on website development and digital (online) marketing tactics such as SEO, digital advertising, social media marketing and similar online tactics.
Content marketing agencies – a content marketing agency is a niche marketing agency focused on producing content for digital marketing campaigns. Content agencies may specialize in written content and SEO content, such as blog posts and case studies, or they may include audio content (podcasts) and video content (videos).
Social media agencies – social media agencies specialize in generating leads through social channels: Facebook, YouTube, Instagram, TikTok and so on. These agencies are experts at social advertising as well as building and sustaining a social media presence and following.
Public relations agencies – public relations agencies focus on creating media buzz and awareness by developing stories and pitching them to journalists and online media sites.
These are not hard and fast definitions, and many marketing disciplines spill over into others. For example, many PR agencies now offer social media marketing because social media is an excellent channel for sharing newsworthy stories. Content marketing can cross into all disciplines, since content can be used to build brands, educate consumers to respond to offers online, boost social media content, and more. But the main "problem" you need to solve should guide your choice as to which type of agency you contact first.
2. Evaluate agencies based on merit, not size.
As you peruse the websites of marketing agencies, it's tempting to shortlist only those that seem to be part of larger, well-known marketing groups. However, don't overlook smaller, local, specialized agencies. These agencies often understand the nuances of local marketing better than their larger, national competitors. They may also have a personalized approach that fits your company's needs better.
As you review agency websites, think about:
Do I want to meet with the agency in person? Or am I okay with virtual appointments?
What marketing problems does the agency solve? Does it meet the needs I've outlined in step 1, above?
Does the agency share information on their website to help me make an informed decision? For example, do they share information about their teams, services and solutions?
Are they willing to provide a free consultation or introductory call?
Do they include monthly performance reviews in which they provide performance data along with recommendations to improve performance?
Ultimately, you need an agency that's "right-sized" for your business with the staff to handle your marketing needs and respond to you within a reasonable amount of time. Get to know the agency during the interview phase of your research. Learn about their team, their approach to problem-solving and their scope.
3. Ask colleagues for referrals.
Hands down, asking trusted business colleagues or friends who they are using for their marketing services is a great way to begin your search.
If you are part of a local business organization, ask among the organization's members.
Look through college alumni directories for fellow alumni in your industry and contact them for referrals to agencies.
Ask local friends and business colleagues who they choose for their marketing.
Once you've received several names and email addresses or phone numbers, you can begin to do your own due diligence and evaluate the agency's professional services.
Next Step: Evaluating Agencies
In our next article, we'll talk about evaluating marketing agencies on your shortlist and the questions to ask to find your best match.
Until then, we invite you to peruse our website, discover fresh information in our blog, and share this with a friend.
Dashboard Interactive Marketing is a full-service marketing agency specializing in helping small to mid-sized businesses generate leads and sales. We offer website design and build services, search engine optimization, Google AdWords assistance, social media planning and advertising, and much more. Please call us at 763-242-2454 for more information.