Right now, just a little over 7% of people say they prefer to search using voice-activated technology. The overwhelming majority prefer good old-fashioned text. They want to type a query into a browser on their computer or phone and read the results.
Does this mean that voice-activated search will never take off? It's already taking off, and growing!
The Future of Voice Search Looks Bright
comScore predicts that 50% of all searches will be made by voice by 2020, while Gartner estimates that 30% of searches in the future won't even need a screen.
Just because people prefer to use old-fashioned typing for search doesn't mean they are opposed to using voice search. Preferences shift as technology becomes more affordable and intuitive. There's always a delay between the introduction of new technology and the widespread adoption of that technology.
Back in the early 1990s, a good friend of mine, a salesperson for a pharmaceutical company, had an enormous cellphone the size of a shoebox with an antenna as big as her head. Today, we have watches that can double as smartphones. What seemed like something out of a James Bond movie is now ubiquitous.
Cellphones have evolved from bulky, heavy, limited objects to sleek, streamlined gadgets that make our lives easier. The same may be said for voice-activated search. What began as a lark, a cool toy to have in our homes to queue up our favorite music for a party or turn off the lights in the garage from the kitchen has started to become a necessary and accepted part of our lives.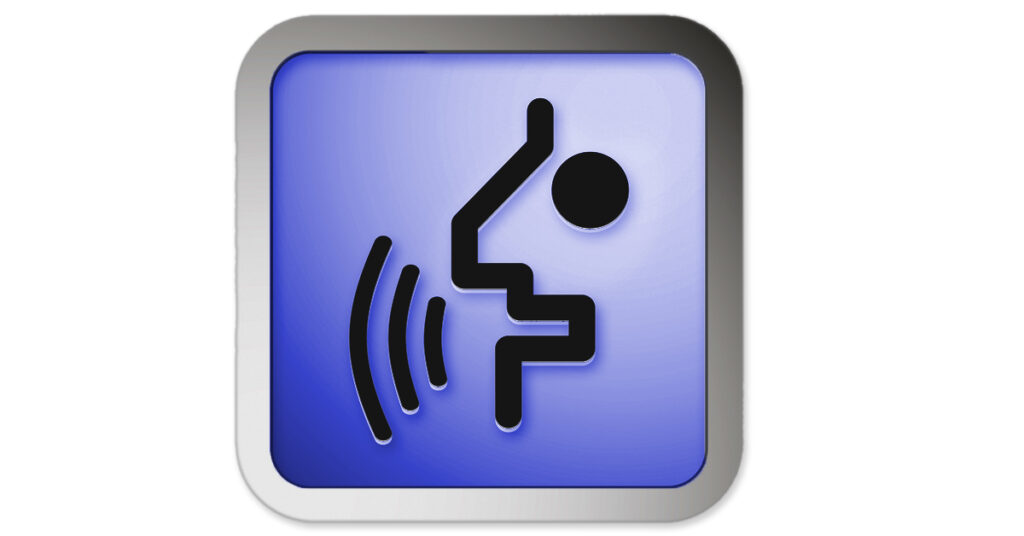 Who Uses Voice Search?
Let's dig a little deeper into who uses voice search, all preferences aside. The demographic information is invaluable for marketers looking to gain an edge on their search marketing, especially local search.
65% of 25-49-year-olds use voice search. Over 57% of 50+ use it, too.
This is the prime demographic for many local search opportunities, including restaurants, salons, childcare needs, home repair, and entertainment. If most of your customers come from this demographic, you must pay attention to voice search as part of your search engine optimization strategy, or you may miss a significant opportunity.
58% use voice search to find a local business.
Finding a local plumber, a restaurant that's open late at night, or a pharmacy open 24/7 are all tasks for local search. If you cater to a local market, more than half of your local customers are using voice search to find recommendations. It pays to be at the head of the line.
35.6 million Americans used voice-activated devices at least once a month in 2017, two years ago. That figure, however, represents a year-over-year increase of 128.9%
If you still think that voice search is struggling for widespread adoption, think again. More people every year jump on the voice search bandwagon, purchasing unique devices such as Alexa or using voice search assistants already embedded in existing devices, such as Siri in Mac products. Each year, the number of people turning to voice search increases—whether they prefer it or not.
Tapping into the Voice Activated Search Market
To tap into the voice-activated search market, you must have a website that is voice search optimized. What does that mean? It means a site that is:
Fast: Speed is essential to good search rankings, but it is imperative for voice-activated search. Common code errors, big images, and other issues can slow a site down. A good SEO firm can help you find those problems and fix them.
Specific: Keyword phrases continue to be necessary for search engine optimization whether voice or text-activated. When optimizing for the local market, it's important to think like you're the one using a mobile or other voice activated device and incorporate appropriate request phrases. Including phrases related to your location may help push your site ahead of the other local competitors as well.
Secure: Google and all search engines put a premium on security. If you do not have an SSL certificate and a secure infrastructure to your website, think again. You may wish to find a provider to run a security audit on your site and suggest ways to improve.
Voice search continues to grow among all demographics thanks to necessity. Cellphones grew in popularity out of necessity. Those who drove long distances liked the security of having a phone handy in case of emergency. As time went by and cellphones could do more, they became indispensable for all types of communication.
The same may be said for voice search—it is rapidly becoming indispensable. It's time to make sure your site is voice-ready. Call today for an assessment.