Conversion rate optimization (CRO) or Conversion Optimization offers a focused and detailed approach to website optimization and the optimization of other digital properties. Instead of guessing what makes customers take action on a page, CRO uses scientific testing and analytics to guide web page and other revisions. By testing, analyzing, and implementing the results over time, you can boost the response rate among your existing website visitors.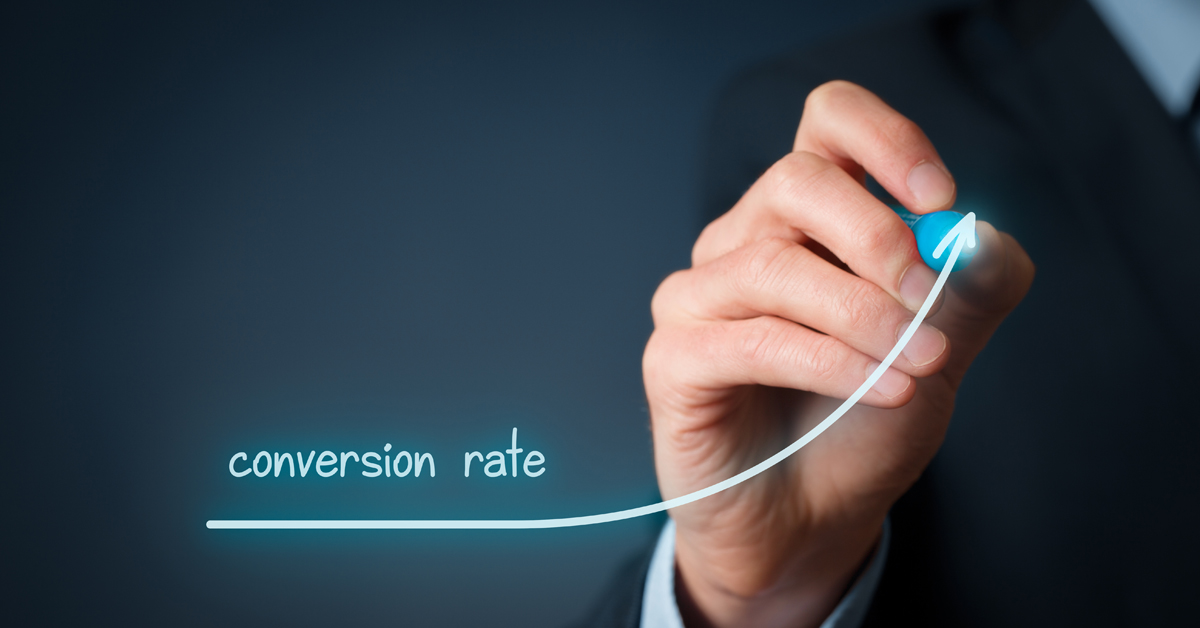 The Benefits of Conversion Rate Optimization
Companies can achieve many benefits by using conversation rate optimization. These benefits include:
Leveraging existing analytics and other tracking data to increase response rates
Improving sales without increasing overall traffic
Testing changes that can be rolled out to other web pages
Making decisions on web page changes based on data rather than guesswork
Providing a better customer experience by discovering what's distracting people from finding what they need
How Companies Use CRO
Companies use conversion rate optimization in a variety of ways. We've seen companies use CRO to decrease bounce rates, increase email subscriptions, sell more products, and improve their lead capture pages. Below are a couple of real-world examples that demonstrate the power of conversion optimization to increase new sales leads and sell more product online.
Email List Opt-In for a Plastic Surgeon's Office
This plastic surgery office and "med spa" provides both traditional plastic surgery procedures and medical aesthetic treatments (such as Botox injections to reduce wrinkles). The practice manager who was in charge of marketing for the office knew that once people signed up for their email list, they were likely making an appointment for a procedure.
As part of her marketing strategy, she built a landing page with an email list opt-in form. The doctor's office offered a free e-book on treatments to reverse the signs of sun-damaged skin as part of the enticement for people to sign up for the email list.
The practice manager began an inbound acquisition campaign to drive traffic to the landing page. The numbers were impressive, but the conversion rate of visitors to email subscribers was low. Only about 1% of visitors opted in to receive the free book. She knew in her heart that something was discouraging people from signing up, but what?
Conversion rate optimization held the answer. The practice manager changed the headline of the landing page from "Options to Treat Sun-Damaged Skin – Free Book" to "In One Hour, You Can Look 10 Years Younger!"
The response rate improved from 1% to 4%, a noticeable increase. New data from the digital marketing team convinced her to remove a navigation bar at the top of the page. She thought that customers might want to review the office's credentials and other services. Still, when the team examined the data, they found that if people clicked on the navigation buttons to learn more about the doctor, the office, or the services, they never returned to the opt-in page. They left without taking action.
After changing the headline of the landing page and the e-book, and removing the navigation bar at the top of the page, the page's conversion rate of visitors to opt-ins soared to 11%. She is still making changes to the site but always uses data to back her decisions. Data, the practice manager has found, is her new best friend when making marketing decisions!
An e-Commerce Site Improves Visitor to Sales Conversion Ratio
Our second company is an online children's toy store – with a twist. This store specializes in hand-crafted wooden toys made by the Amish and Mennonite communities in Ohio. Children's blocks, wooden rocking horses, beautifully carved farm animals, wheeled trucks and toys, and similar hand-made toys offer children countless hours of fun.
The company's e-commerce site does well, but after reviewing their product categories, they realized that one page, in particular, lagged in sales. Wooden rocking horses were a popular search term and generated thousands of visits per month to the site, but those visits rarely resulted in a sale. Why didn't customers purchase a wooden rocking horse when they were looking for one in their search patterns?
The company worked with a CRO team and discovered that customers left the site after reaching a particular spot on the page. It took several tests to determine what was causing people to suddenly leave the page – the shipping charges. Because wooden rocking horses are large and heavy, they require higher shipping fees.
The company decided to raise the price of the wooden rocking horses slightly but offer free shipping and handling. They tested the change and saw a slight increase in sales. Emboldened by this decision, they now tried a large, brightly colored banner across the top of the page promising free delivery. Sales soared. With additional testing, they rolled out a new, free shipping policy across their website. Sales nearly doubled within two months of the test. By wrapping shipping costs into the cost of the item itself instead of tacking on an additional fee, they were able to improve sales significantly.
CRO: Put the Science to Work for Your Web Pages
No two companies use CRO in precisely the same way, but many companies can benefit from implementing a conversation rate optimization program on an existing website. By leveraging the analytics from your existing pages and making alterations based on test data, you can make incremental improvements for lasting increases in conversion rates.
Dashboard Interactive Marketing offers conversion rate optimization and a full complement of digital marketing services. Our team includes digital marketing strategists, CRO specialists, social media experts, skilled writers, videographers and graphic designers, and others to scale your marketing for optimal results. Call us today at 763-242-2454 for a consultation.