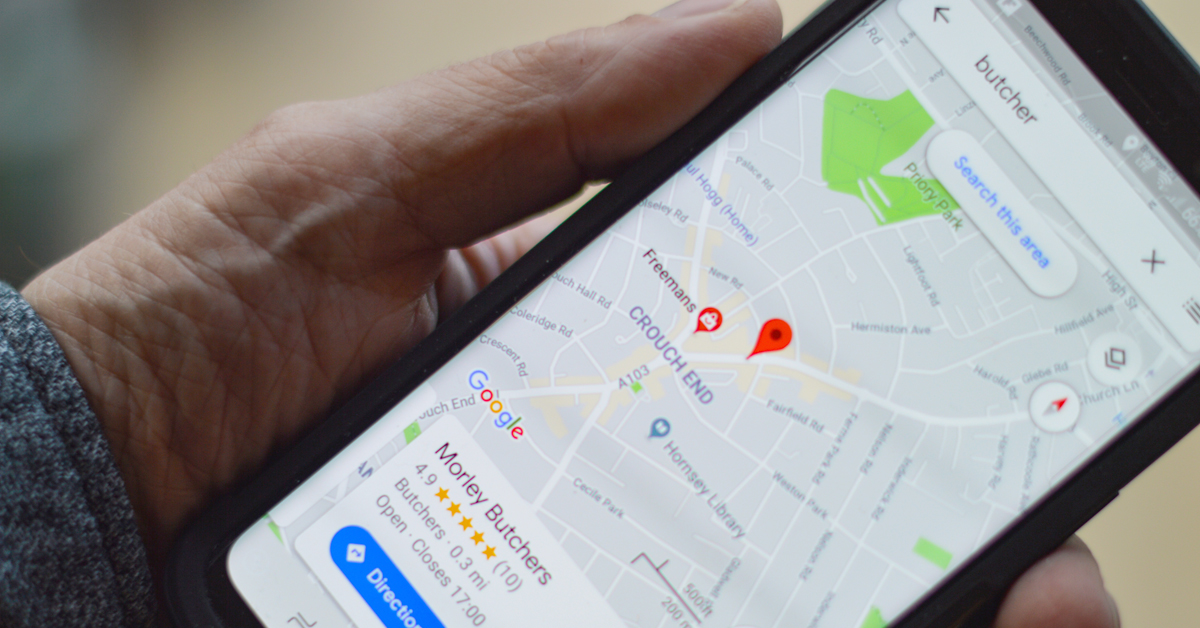 Think about the people you trust. What makes them trustworthy?
Chances are you answered with one or more of the following statements:
They keep their word.
They show up when they say they will.
I can depend on them – I know what to expect.
Local search marketing is a lot like building trust in a person. It's about showing up where you're expected and creating a consistent appearance. Let's take a look at what this means for your business and how it builds enough trust with search engines so that they display your business at the top of the local search section of the results page, which in turn generates new clicks, leads, and sales for your company.
The Importance of Local Search
Just how important is local search? Consider the following:
50% of all people who do a local search on their smartphone visit the location the same day.
If your business traffic depends on local search, you need a multi-pronged approach to search marketing. Your site must be mobile-friendly and load quickly without taking up precious data space on a smartphone. Local search marketing, along with advertising, will also help push the results to the top of the page and encourage more people to visit. And, if the stats are correct, half of those who search for a business like yours locally will visit it the same day!
60% of American adults use a smartphone or tablet for local search.
This is another great reason to make sure that your site is set up appropriately for local search. Restaurants, plumbers, handymen, contractors, lawyers, doctors, dentists, accountants, store owners and more all rely on local clients. Make sure people can find you easily and quickly online.
30% of all searches include location.
A growing number of people tag their search queries with location information to ensure results appear in their local area. It's another motivation to beef up your local search marketing efforts.
46% of all local searches are completed using Google.
Google remains an essential player in the search engine marketing world for both local and global searches. Optimizing your website for Google searches ensures that you're seen and ranked by this top search engine.
Local Search Citation Sources
If you're ready to work on your local search engine listings, the first step is to update and check local search citation sources. Like learning to trust certain people in your family or circle of friends, search engines have learned to trust specific websites for business listings. These sites provide accurate and reliable information so that search engines have learned over time to trust what they provide.
If you are serious about performing well in the local search market, you need a listing on each of the following seven directories (in no particular order):
Yelp
Acxiom
Neustar Localeze
Factual
Facebook
Infogroup
yp.com
According to Kristen Eichmann, Dashboard Interactive's local search marketing expert, "The key is not to just be on these directories, but to have a consistent business name, address and phone number (NAP). If more than one listing exists for your business, you should contact them and ask them to remove the listing or merge it with your main listing (with the most accurate info)."
Kristen also points out that a listing on some of the major directories and syndicates will push your business information into smaller listings, spreading the information far and wide. This is another reason to ensure both accuracy and consistency.
"These are some of the major directories that syndicate your business info to other smaller directories. If data is inconsistent across these directories, this increases the chances of Google creating a duplicate Google My Business (GMB) listing for it. Duplicate GMB listings hurt your positioning in Google local because the two (or three+) listings compete with one another. Any duplicate listings then need to be closed, which is something we can assist with."
Get Started with Local Search Today
Dashboard Interactive specializes in working with small and mid-sized businesses. Many of our clients have found they need help with local search marketing. They need assistance consolidating their listings, updating outdated information, or forming a plan of action on their search marketing.
That's where we can help. We have a team of experienced marketing professionals including folks like Kristen who are experts at local search marketing. We also have professional web designers, SEO experts, copywriters, and more who can tackle local search projects for you. This frees your time up so that you can work on what you do best – your business – while we handle the marketing side of things.
If you're ready to push the bar higher on your local search marketing efforts and showcase your business on Google and other search engines, give us a call today.