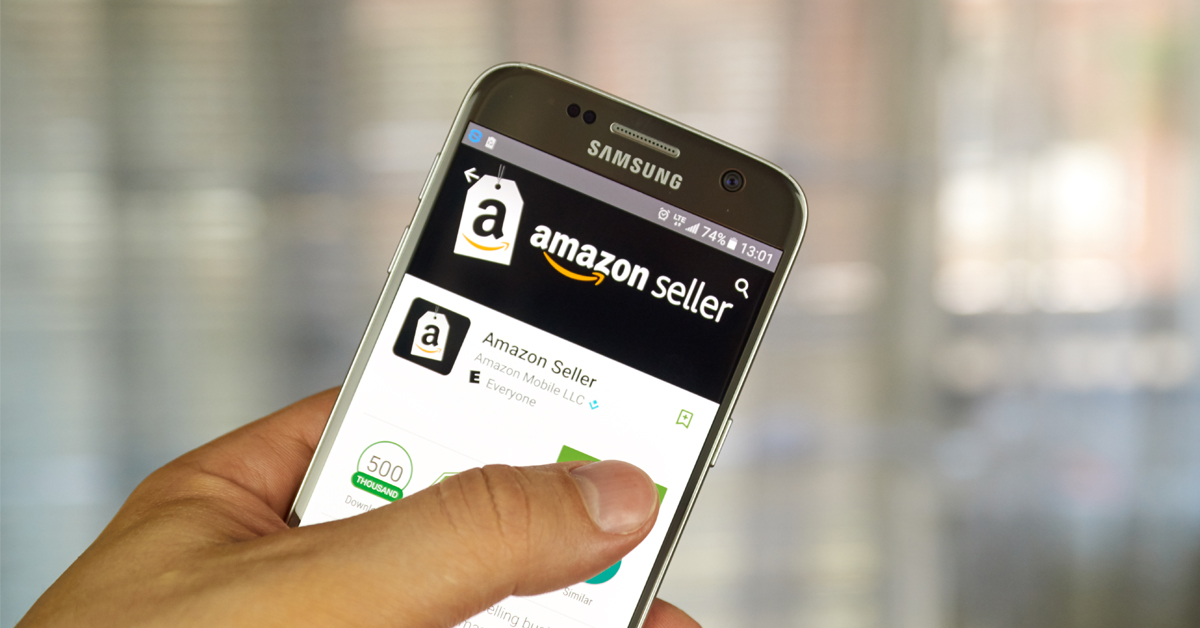 Amazon welcomed 2.63 billion shoppers to its site in January 2018 through February 2019. And, with the global pandemic forcing people to find online retailers for everything from diapers to flour, the company experienced exponential growth throughout 2020. The second-quarter earnings for 2020 were $75 billion.
As people begin considering their holiday shopping needs, Amazon, with its enormous catalog of products and third-party vendors, is likely to become even busier. And with that rush of customers flocking to the site to buy presents for friends and family as well as household staples and supplies, come enormous opportunities for savvy retailers (that's you.)
Starting on Amazon Can Be Challenging
If you're already selling on Amazon, you know that the Seller Central dashboard challenges even the most tech-savvy individuals. Setting up product categories, adding images, optimizing text with high traffic, and relevant keywords…it's enough to make many sellers take their products and try elsewhere.
Stop! With so much opportunity available, maximizing your presence on Amazon as a valued Amazon Seller can mean a lucrative year for your company. Here's what you need to know to be successful as an Amazon third-party seller.
Amazon Is a Search Engine
First, it's important to understand that Amazon acts like a giant search engine, only instead of returning articles, videos, and images like Google or Bing does, it returns product listings. Because Amazon functions as a giant product search engine, sellers must apply expert search engine optimization tips to their Amazon listings. This includes discovering keywords, both through keyword research and Amazon research, competitive analysis, and customer feedback.
Utilize Amazon's Pay Per Click Advertising
Sellers who are serious about maximizing revenues on Amazon also take advantage of the site's pay-per-click advertising. PPC advertising on Amazon is set up and run similarly to other paid search engine advertising and requires the same research and keyword-based approach.
Amazon Sellers Must Maintain Appropriate Inventory Levels
Another important fact to note is that Amazon dislikes it when sellers constantly run out of inventory and post "back-ordered" notices on their pages.
Why? Because it's frustrating to customers, and frustrated customers shop elsewhere, which takes them off of the Amazon website and over to competitor websites like Walmart, eBay, and the many other internet shopping options available.
Since the pandemic increased demand in almost all product categories, Amazon has been quick to warn or even temporarily delist companies that fail to maintain adequate and steady inventory levels. Therefore, if you plan to become an Amazon Seller and maximize your Seller presence, you must have a plan to maintain steady inventory levels, even during the holiday season when product demand could be at its peak.
Plan to Space Out Shipments
Amazon also prefers that Sellers space out their shipments instead of sending all of their inventory at once to a distribution center. Although Amazon continues to build new warehouses and distribution centers nationwide, the unprecedented demand has strained their resources. By requiring third party Sellers to space out shipments, the company is hoping to take some of the strain off of their centers.
Late with Shipments? Be Careful
Lastly, if you're constantly late with shipments to your customers or Amazon for distribution, be careful. The company takes late shipping seriously and prefers to have a steady pipeline of products to offer their customers. Failing to adhere to this system may get you removed from the site.
Amazon Seller Central – We Have a Solution!
As you can see, there's enormous potential for revenue growth, and looming pitfalls, for those wishing to sell through Amazon. Amazon Seller Central can be challenging to navigate and use. Maximizing product listings and maintaining inventory levels takes skill and experience.
Fortunately, Dashboard Interactive Marketing has a solution. We are now offering experienced Amazon Seller Central consulting that can enhance and improve your Seller presence on Amazon. Our consultants review your Amazon Seller Central presence to maximize revenues. The results: improvements that lead to higher sales, enhanced Seller reputation, and repeat customers.
If you are interested in speaking with a Dashboard Interactive Marketing, Amazon Seller Central Consultant, give us a call at 763-242-2454.