This is the time of year when many publications and pundits offer up their predictions for the new year. Today, we'd like to share a few of our own marketing predictions with you for the new year. It's always fun to see which predictions pan out and which flop, but one thing we know for sure: digital marketing is here to stay. Happy New Year!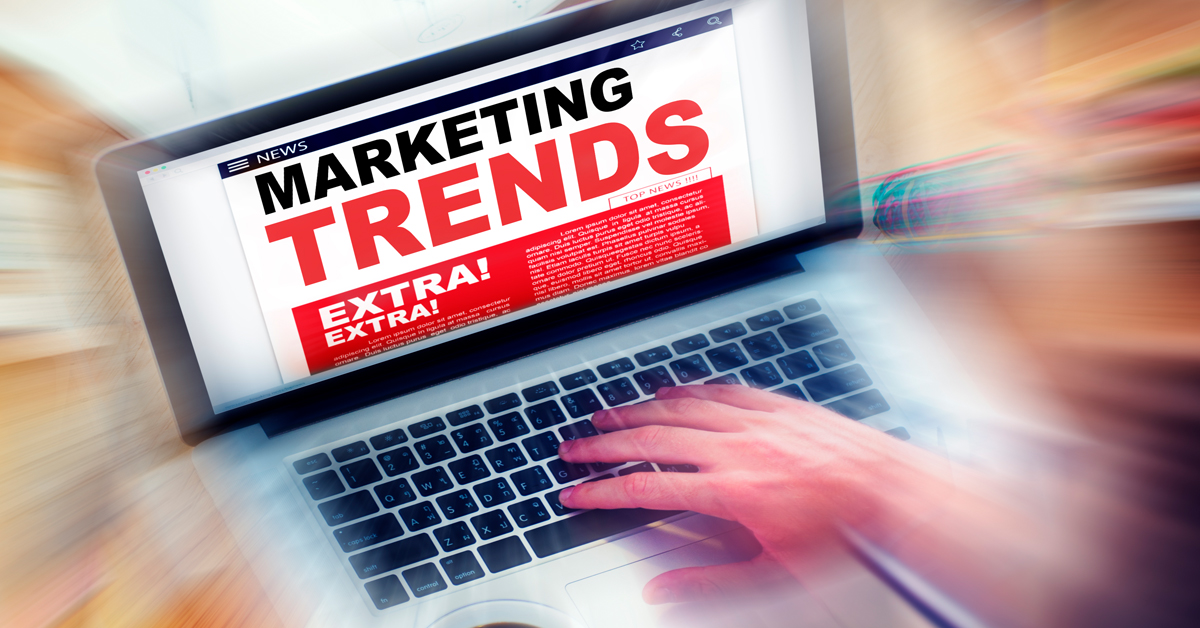 5 Marketing Predictions for 2023
1. Who creates your content matters: Google unveiled a plan in which it gives credence to authors for their authority on specific topics, boosting content in those topics to the top of the search engine results. We see many holes in this plan, notably the fact that very few experts actually write their own content (presidential speech writers, for example, are still a thing, and we're guessing that nearly every CEO in the United States has a ghostwriter or two). However, that doesn't mean that your website should lack authority in your given topic. We believe that Google will shift its author and authority mapping to site/authority mapping as the algorithm recognizes that it is the site's focus that counts, not necessarily the individual writer's focus or expertise.
2. New search shopping features emerge: We've known for quite a while that search engines play a major role in directing online searchers to specific shopping destinations. Local search plays a huge role in how customers find local businesses to patronize. For all ecommerce companies, search plays an enormous role directing shoppers to a site just when people are ready to purchase products. Many search engines continue to add features and refine how they match customers with products and ecommerce sites. We predict that Google will launch new products such as shopping assistants to try to dominate this lucrative market. Is your website ready? Be sure to update your ecommerce website. Ask your Dashboard expert for recommendations to ensure it is compatible with the latest search recommendations to ensure it takes advantage of every opportunity to gain valuable website traffic.
3. Short videos continue to be popular: Whether you love it or hate it, TikTok-style short videos continue to gain popularity. For those who eschew the platform, other social media sites encourage short videos too: Instagram Reels, Facebook Stories, and so on all utilize the same short and quick video format that has proven to be so popular. Short messages, short videos…the trend is clear: less is more, so for many messages, if a short format works for your company's brand and information, then use it.
4. Privacy matters: Privacy concerns remain in the news as companies start to reel in their data collection efforts. These changes in how companies such as Google, Apple, Facebook and others collect and share personal data affect both consumers and companies. While consumers applaud the trend, companies find it challenging to target potential buyers with the same ease. No matter where you stand in this debate, know that there are still many good options for digital advertising. With the right guidance, we can match you to the best opportunities for your advertising ROI.
5. Economic conditions impact customer loyalty: As inflation continues to rise and consumers feel the pinch in their pocketbooks, brand loyalty may waver. This can impact both large and small companies alike. When all things are equal, consumers tend to go with the least expensive option. To ensure that your company remains top of mind, look for ways to go the extra mile and stand out. Whether it's stellar service, beautiful packaging, or a little something extra in every to-go bag, the key to continuing brand loyalty and repeat sales is to remain memorable (in a positive way!) in your customers' minds. This applies to all companies: brick and mortar businesses, ecommerce stores, big chain stores, local mom and pop shops, and everything in between.
A Marketing Partner Focused on Your ROI
You don't need fool-proof predictions for the new year to be successful. You need a sound marketing strategy focused on its return on investment.
At Dashboard Interactive Marketing, we predict that the future will be dominated by smart companies who understand the power of good marketing. We'd like to help you achieve your new year goals. If you'd like to discuss your marketing needs, please call us at 763-242-2454.
On behalf of everyone at Dashboard, Happy New Year!